Welcome to The Strands of Love Academy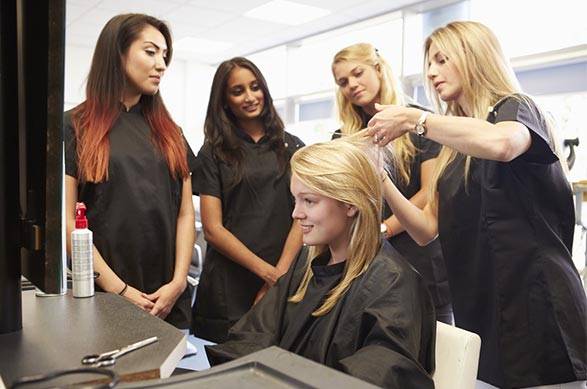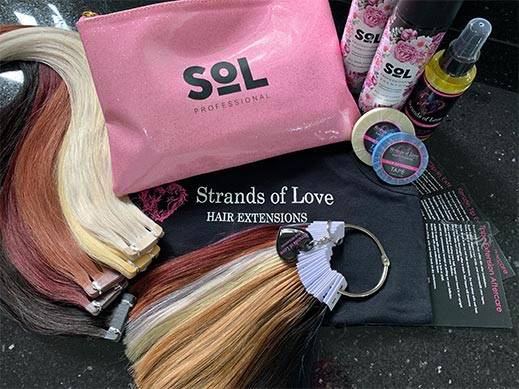 Want to earn additional income? Come join the Strands of Love team!
Get certified by the top educators in the hair extension industry by signing up for the 2 day Strands of Love Academy course.
Training courses offered:
Course 1: Tape-extensions
Course 2: Keratin and Micro ring extensions


Take the first step to becoming a Strands of Love accredited and certified hair extensionist by joining the Strands of Love team! Strands of Love is the leading hair extension company in South Africa, with over 2000 salons on our books.

We sponsor hair extensions to all the South African celebrities and big names in the industry. Strands of Love has been part of magazine covers, featured in magazine articles, as wells as in TV Productions and movies.

Choosing to join the Strands Of Love Academy has many benefits for you.Upon the successful completion of your training you will be able to buy tape-in and keratin bonded hair extensions from Strands of Love at a special discounted rate for yourself and your clients.
If you are an exclusive Strands of Love salon or stylist, you will appear on our EXPERTS page on our website, where we will recommend you as an accredited extensionist or salon in your specific area.

Our salon expert list guarantees that more clients will come your way. We also recommend clients to you via our social media platforms and so help you to grow your business.

A FREE yearly refresher courses will be available, to make sure you are always in the loop with new trends and techniques in the hair extension industry.You will also receive ongoing online assistance from our skillful online team, to help you when you are stuck, have an issue or need assistance with colour matching.

The cost of the full training course includes expert training from our master educator and owner of Strands of Love, Julien Snyders.

She will teach you the following:
* Consultation with clients
* Installation, removal, re-taping and re-application of tape extensions
* Colour matching and colour combinations
* Hair extension do's and don'ts
* Aftercare and product analysis
* Hair trends and new techniques
* Pricing and quotations
* Practical session


Marketing and branding strategist and expert, Micky Roothman will teach you exactly how to create, build, position and establish yourself and your brand as an expert in the field of extensions, as well as how to get more clients through innovative and creative marketing and branding strategies.
Your training also includes a full kit, which contains all the necessary tools you need to get started. The kit includes a full set of hair for your model as part of the practical session.
Training Info:
Cost:

R9998 VAT incl
Price includes kit worth R6500
Duration: 2 days
Times: 8:00-16:00
Location: Pretoria Head Office


Please see course dates for 2019 and book your space ASAP to avoid disappointment.
A 50% deposit secures your spot.
The final amount is due 2 days before your course date.


Training Dates:
* 22- 23 July 2019
* 19-20 August 2019
* 16-17 September 2019
* 14-15 October 2019
* 18-19 November 2019
Please email us at info@strandsoflove.co.za to book your place.
"Invest in your education, invest in your future"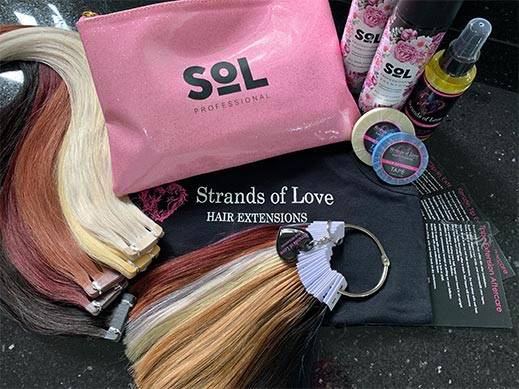 Training kit: TAPE:
* Tape hair for your model (used in practical session on day 2)
* Colour ring
* Strands of Love Hair extension expert T-Shirt
* Tape roll (Blue or white)
* Hair extension remover
* SoL shampoo & conditioner with gift bag
* Tail comb
* Hair clips
* Training manual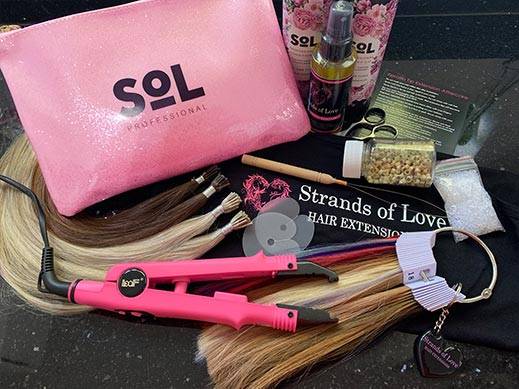 Training kit: KERATIN & MICRO RING
* Keratin hair for your model (used in practical session on day 2)
* Fusion iron
* Colour ring
* Hair extension remover
* Tail comb
* Hair clips
* Micro ring pliers
* Keratin glue hair shields x 2
* 150 Micro rings
* Crystals x1 bag
* Strands of Love Hair extension expert T-Shirt
* SoL shampoo & conditioner with gift bag
* Training manual
Terms & Conditions
* All Strands of Love material is confidential and protected by the copy wright laws. No information and material are allowed to be shared or used for other training purposes.
* A hair extensionist is only allowed to buy at wholesale price if a Strands of Love hair extension course is attended and completed.
* You will be required to arrange your own model on day 2 of your training. If you do not have a model, please let us know and we will arrange one for you. Models need to be at our address by 8:00.
* The training registration form together with proof of payment of your deposit, must be duly filled, signed & emailed to admin@strandsoflove.co.za to secure your spot.
* Please use your invoice number as a reference when making payment.
* Training deposits are non-refundable so please ensure that you attend and complete the course.
* All photos and video material on the training day are allowed to be used by Strands of Love for marketing purposes.
* Please ensure that you arrive at our training centre on time as classes start at 08:00.
* We provide liquid refreshments as well as snacks.